Good old muffins! Perfect with coffee and tea. Beginner and seasoned bakers alike have their favorite easy muffin recipes always on hand.
They make perfect baked treat to serve when you have guests, and they are great especially when you have kids who are constantly hungry. What's even more awesome is that muffins require just simple ingredients, are easy to modify and flavor.
Beginner bakers would love these easy muffin recipes as most of these are easy, and very forgiving. Check out some of these muffin recipes we have listed and try it out! You may also check out our listing for quick bread recipes if you want something of similar texture to muffins but in loaf/bread style.
Our Favorite Blueberry Muffins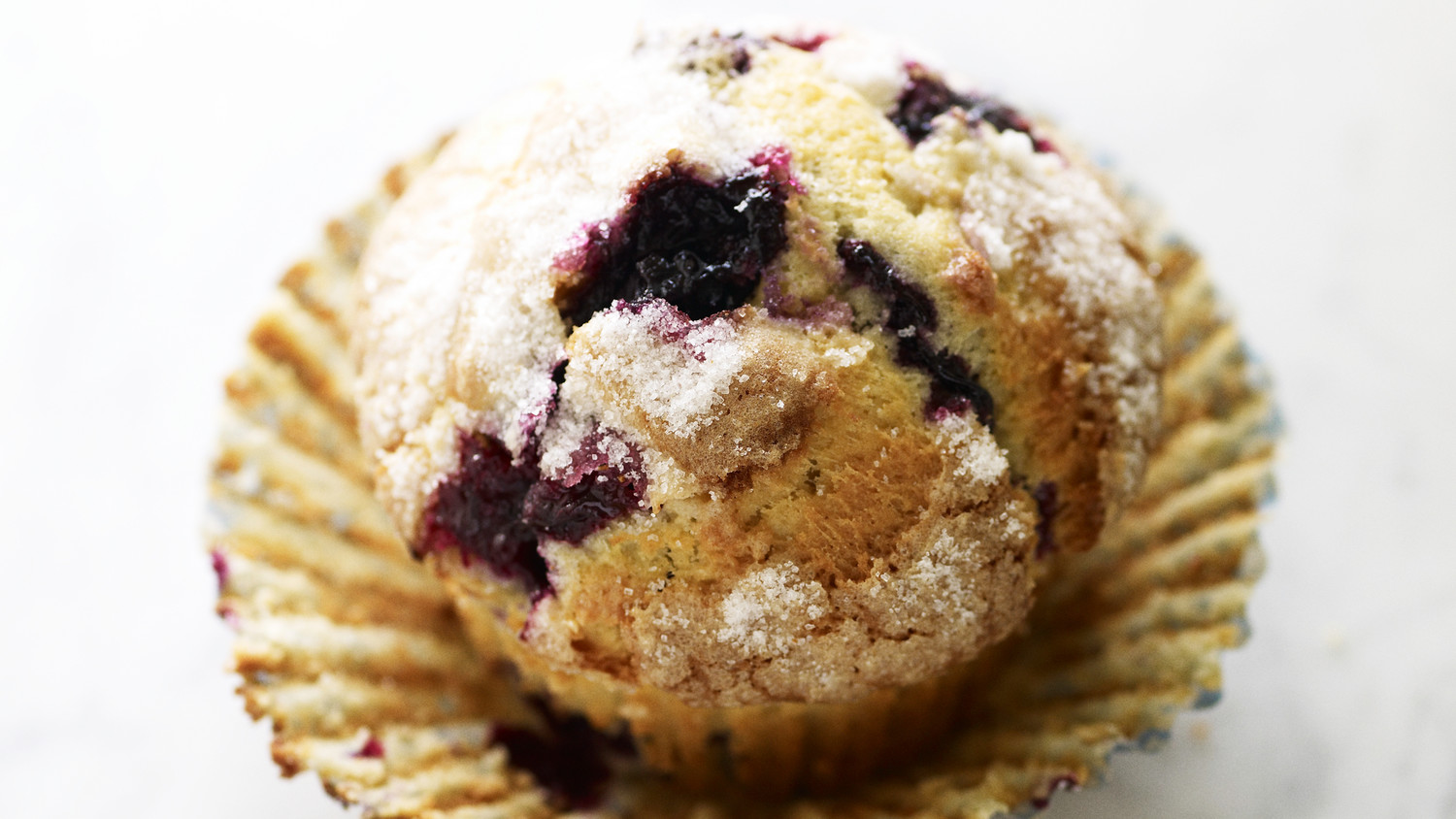 ♥ Our Favorite Blueberry Muffins
♥ 110 Calories Chocolate Cherry Muffins
♥ 130 Calories Chocolate Pumpkin Spice Muffins
♥ 45 Calories Mini Chocolate Chip Muffins
♥ All Spice Crumb Muffins
♥ Apple-Cinnamon Muffins
♥ Applesauce Oatmeal Muffins
♥ Bacon Smoked Gouda Beer Bread Muffins
♥ Banana Muffins
♥ Banana Macadamia Nut Muffins
♥ Banana Nut Oat Bran Muffins
♥ Blackberry Lemon Poppy Seed Muffins
♥ Blueberry Muffins
♥ Berrylicious Blueberry Muffins
♥ Blueberry Almond Power Muffins
♥ Blue Sky Bran Muffins
♥ Buttery Blueberry Streussel Muffins
♥ Carrot Tahini Muffins
♥ Chocolate Chip Muffins
♥ Chocolate Covered Strawberry Muffins
♥ Chocolate Glazed Banana Bread Muffins
♥ Cinnamon Brown Butter Breakfast Puffs
♥ Coffeecake Muffins
♥ Coconut Cappuccino Muffins
♥ Cornbread Muffins
♥ Corniest Corn Muffins
♥ Cranberry Cardamom Spice Muffins
♥ Cranberry Orange Muffins
♥ Double Coconut Muffins
♥ English Muffins
♥ Egg Muffins
♥ Even More Perfect Blueberry Muffins
♥ Fat-free Strawberry Banana Muffins
♥ Glazed Apple Crumb Muffins
♥ Gingerbread Muffins with Lemon Glaze
♥ Honey Muffins
♥ Jalapeno Cornbread Muffins
♥ Jumbo Raspberry Choco Chip Muffins
Bakery-Style Chocolate Chip Muffins – Sallys Baking Addiction
♥ Bakery-Style Chocolate Chip Muffins
♥ Lemon Poppy Seed Muffins
♥ Master Muffin Mix
♥ Mini Cinnamon Sugar Pumpkin Muffins
♥ Nutella Stuffed Cinnamon Sugar Muffins
♥ Oatmeal Muffins with Dates & Pecans
♥ Olive Oil Muffins
♥ Orange Berry Muffins
♥ Orange Lemon Poppy Seed Muffins
♥ Peach Pie Muffins with Brown Butter Glaze
♥ Peach Streussel Muffins
♥ Pear and Hazelnut Muffins
♥ Perfect Blueberry Muffins
♥ Perfect Corn Muffins
♥ Pumpkin Cheesecake Muffin
♥ Pumpkin & Cream Cheese Muffins
♥ Pumpkin Crumb Cake Muffin
♥ Pumpkin Doughnut Muffins
♥ Raisin Bran Muffins
♥ Raspberry Topped Lemon Muffins
♥ Rhubarb Streusel Muffins
♥ Ricotta Muffins
♥ Savory Corn and Pepper Muffins
♥ Simple Morning Glory Muffins
♥ Skinny Banana Blueberry Muffins
♥ Skinny Chocolate Fudge Banana Muffins
♥ Skinny Double Chocolate Chip Muffins
♥ Skinny Peanut Butter Banana Muffins
♥ Skinny Tropical Muffins
♥ Skinny Raspberry Chocolate Chip Muffins
♥ Sky-High Apple Muffins
♥ Sky-High Blackberry Apple Muffins
♥ Sour Cream Bran Muffins
♥ Sour Cream Pumpkin Muffins with Coffee Glaze
♥ Spiced Apple Muffins with Sugar Crunch Topping
♥ Strawberry Cheesecake Muffins
♥ Strawberry Chocolate Chip Muffins
♥ Triple Chocolate Chunk Muffins
♥ Triple Chocolate Muffins
♥ Whole Wheat Apple Muffins
♥ Whole Wheat Apple Cinnamon Muffins
♥ Whole Wheat Double Chocolate Banana Muffins
♥ Whole Wheat Mini Pumpkin Muffins
♥ Zucchini Chocolate Chip Muffins
♥ Zucchini Bread Muffins
♥ Zucchini & Orange Marmalade Muffins